Case Studies
Gravimetric feeder expanded chemical materials range & sales
Industry:
Plastics contract manufacturing
Department:
Production control

Existing feeders unable to handle difficult materials
The manufacturer was trialing some new product lines with a view to increasing the range of materials it supported, but the accuracy of its feeders was an issue.
"We used volumetric feeders, which we chose because they were relatively cheap and simple to install, but because the additives we use tend to be sticky or clog-prone, like titanium dioxide and calcium carbonate, we would have additives stick to the screw, causing bridging, and this meant that the quantities discharged were inconsistent," says a production line worker.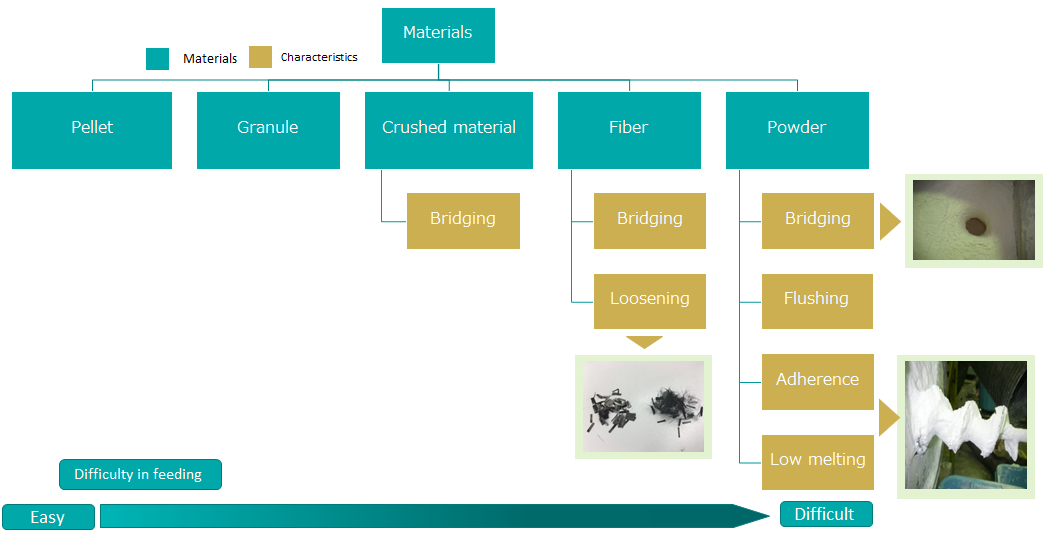 Switching materials stopped production line frequently
Productivity was an issue as well. The increase in the number of materials handled meant that materials were switched more frequently, causing the line to frequently stop. When switching materials, workers needed to perform repeated quantity sampling to check the quantities discharged by the feeders. This task was time-consuming and required the production line to be temporarily shut down. To reduce the frequency of switching, the manufacturer would have had to increase the number of construction lines in accordance with the number of materials used, but a lack of available space in the factory meant that this was not possible. These issues inspired the manufacturer to set about gathering information with a view to replacing its feeders.
Summary of the problem
The manufacturer wanted to increase the range of materials for boosting sales, but its current volumetric feeders:
could not ensure accurate dosing of difficult materials

would cause the production line to be shut down frequently while materials were switched