Feeding Technology
Micro Feeding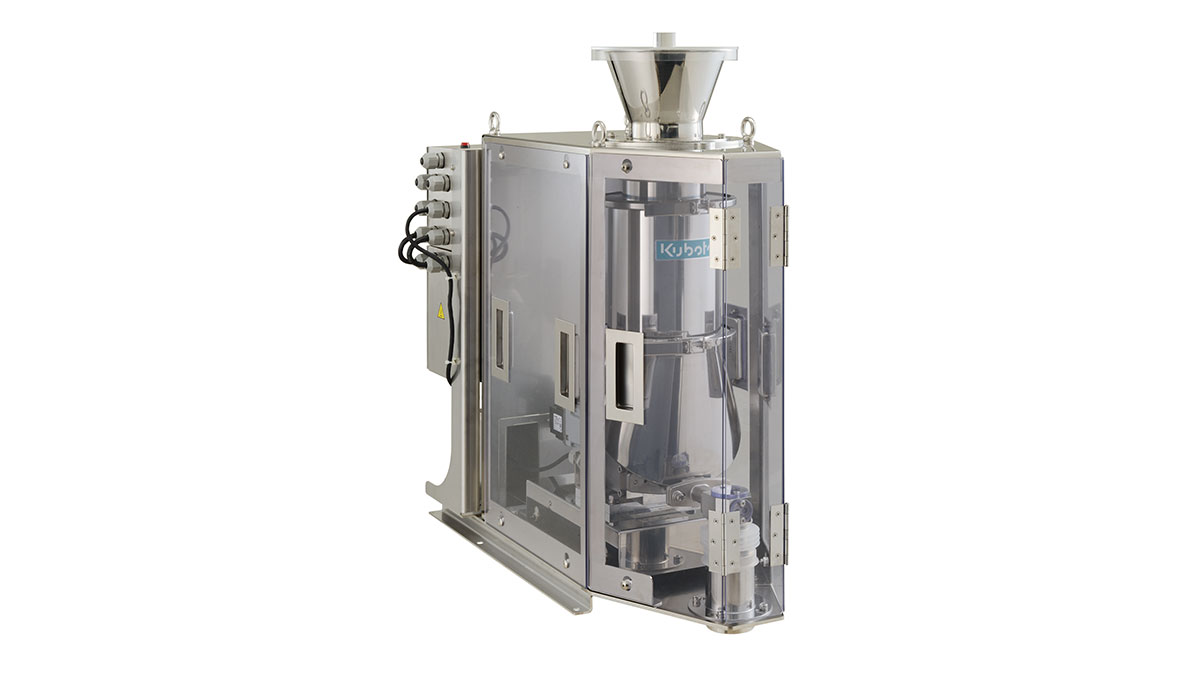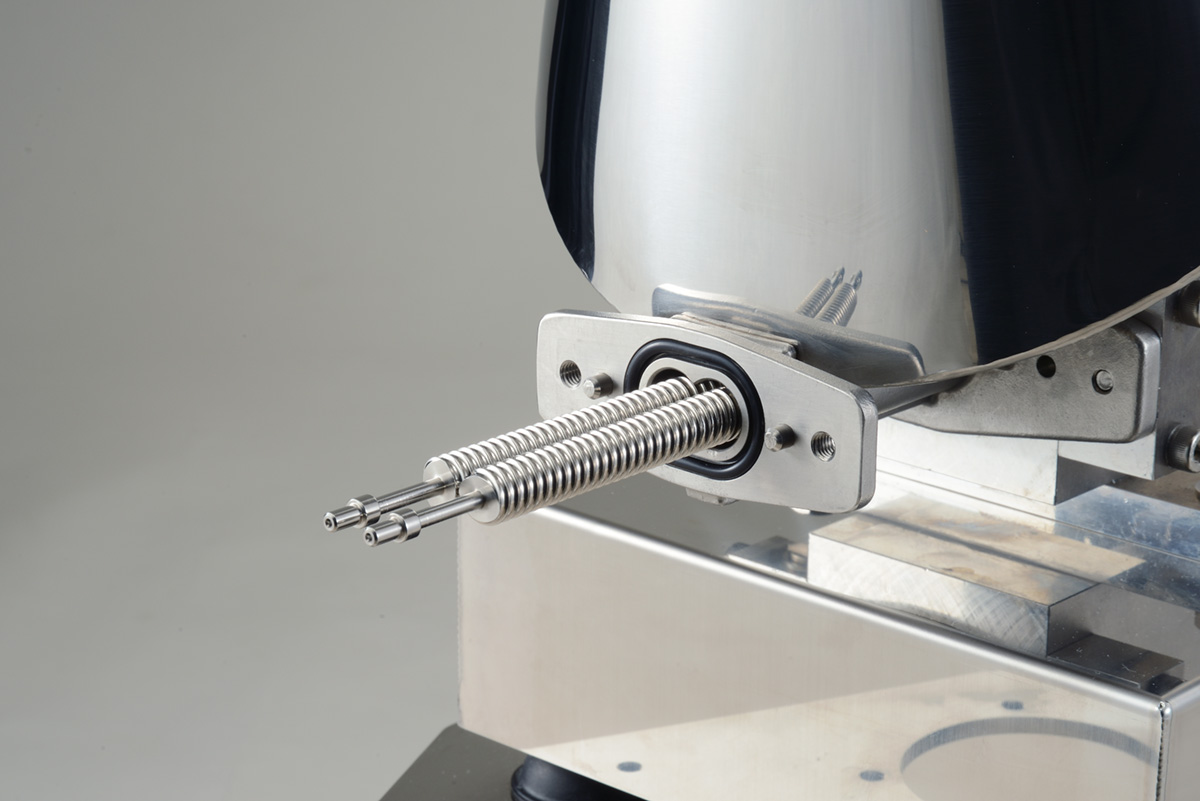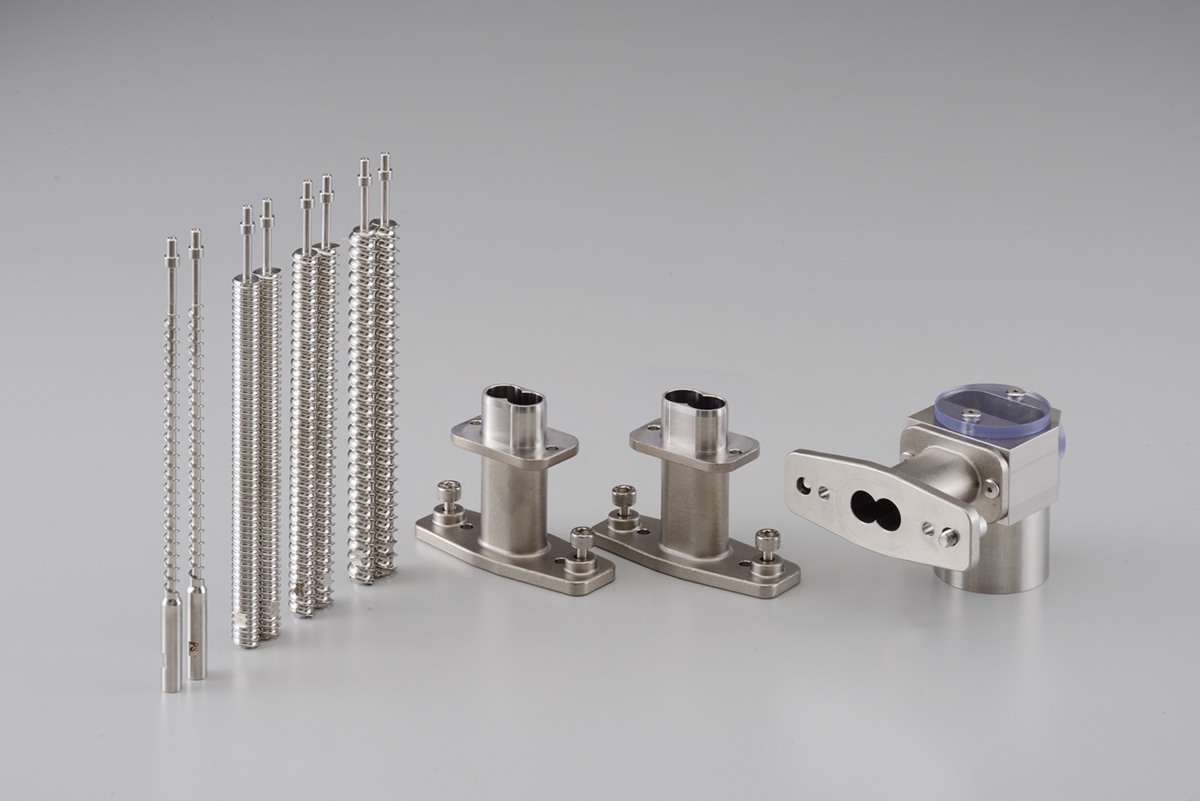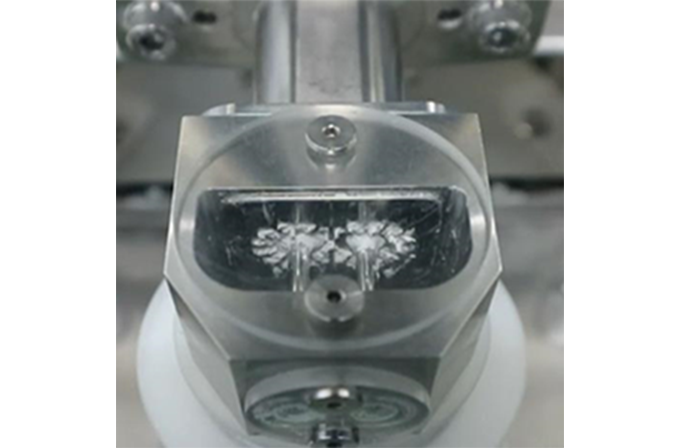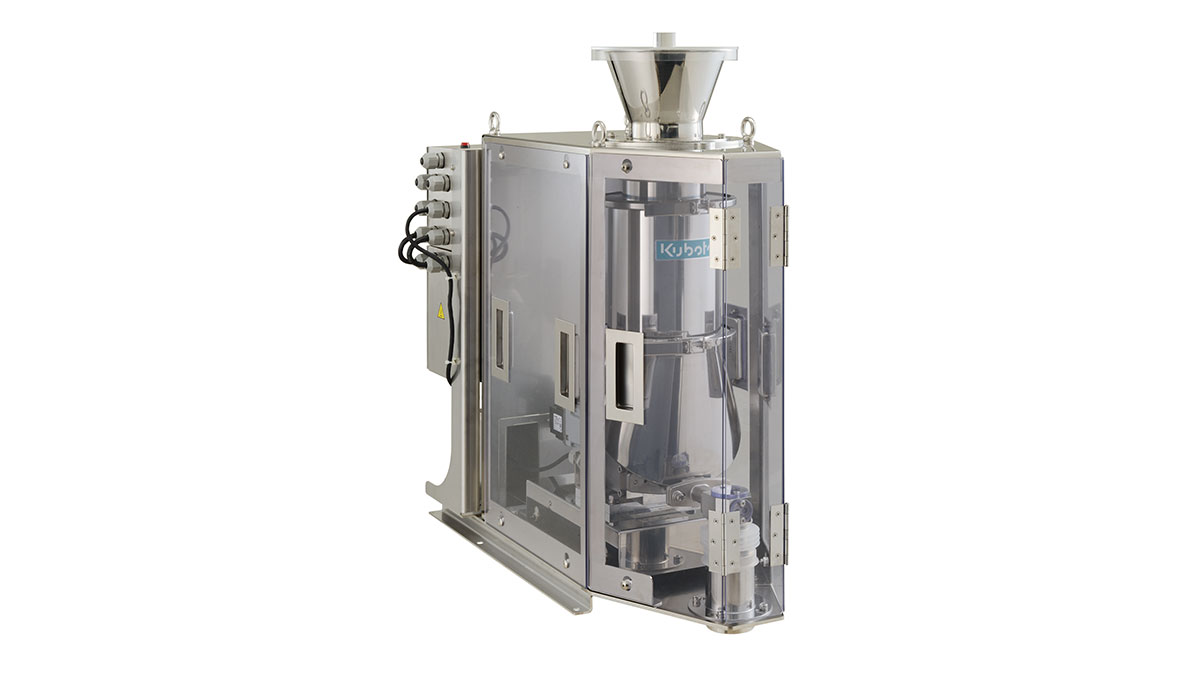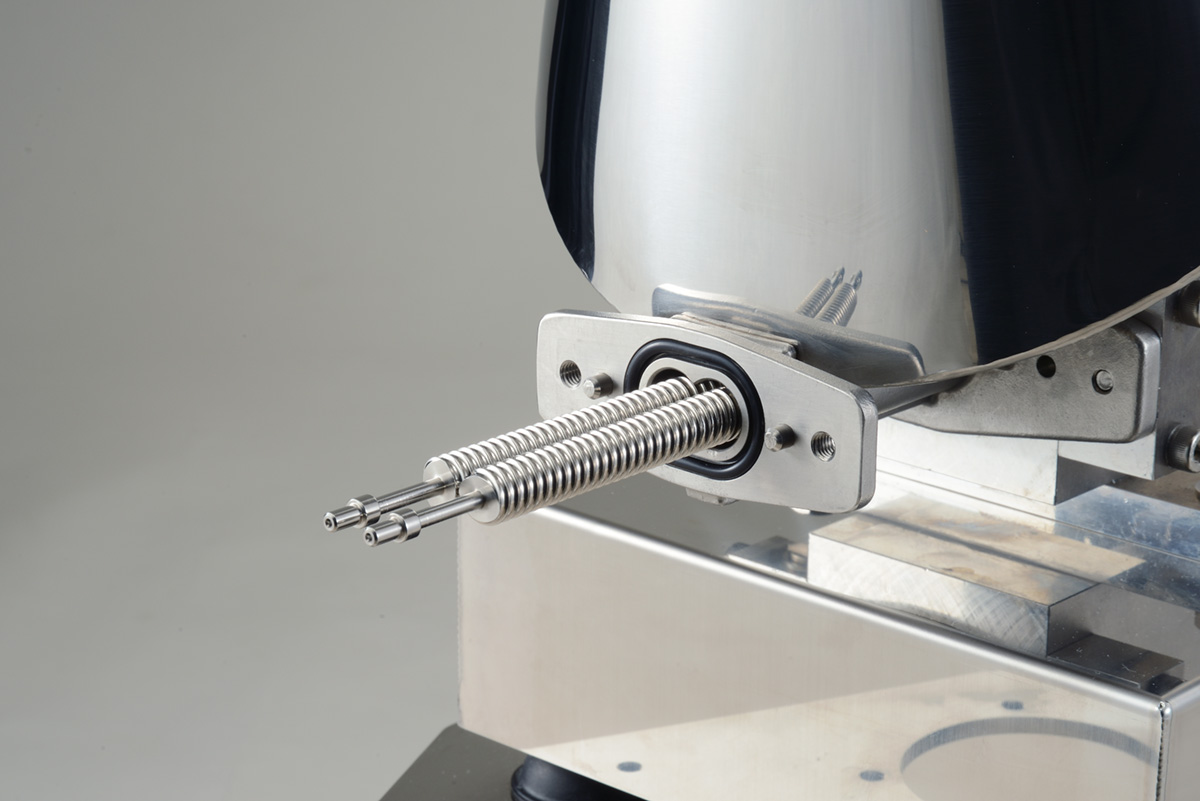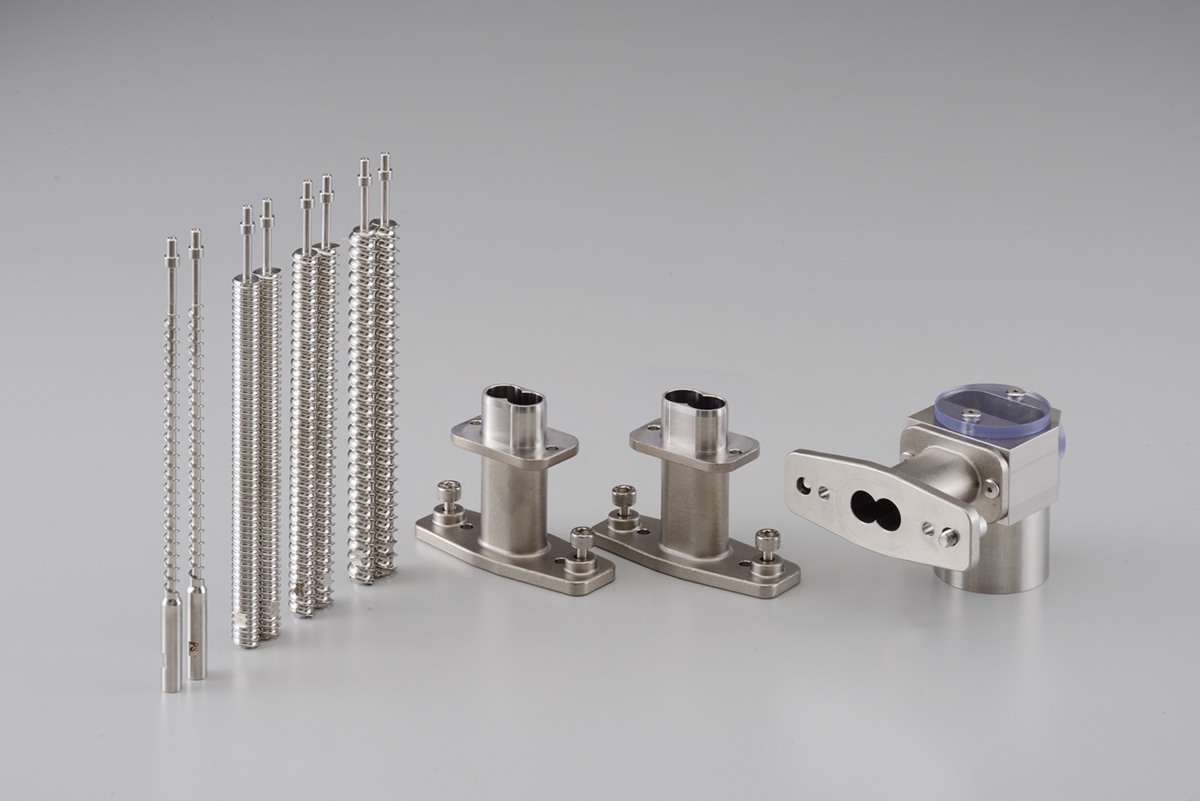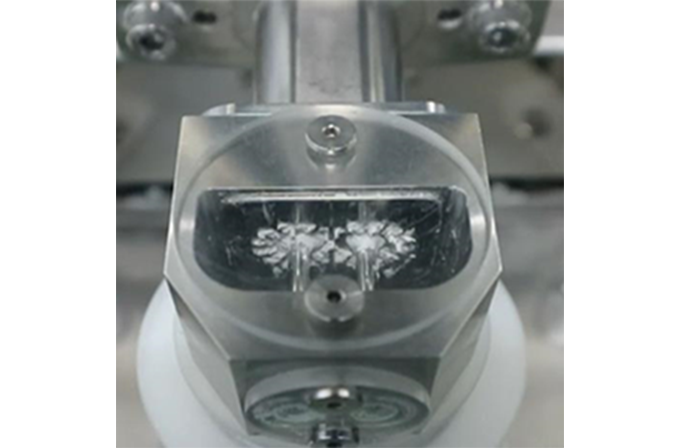 The production of high-performance resins requires the accurate addition of additives with various properties to the base resin. Various materials, including antioxidants, lubricants, ultraviolet absorbers, and pigments (Titanium oxide, etc.), are added in the resin and the number of cases in which very small amounts are added has increased. The problem that plastic developers and manufacturers face is that "How to accurately weigh and compound materials with small amounts of additives". As an epoch-making solution to this problem, Kubota has developed a new gravimetric twin screw feeder, "Micro NX feeder: NX-T12E".
Features

Micro feeding with minimum 10 mL/h
Contributing to more efficient R&D
Contributing to improved productivity in the manufacturing process
Innovative and unique design (Diagonal agitator & Negative wall angle hopper)
High feeding accuracy
Wide range of material application
Stable powder feeding with twin screw
Micro feeding with minimum 10 mL/h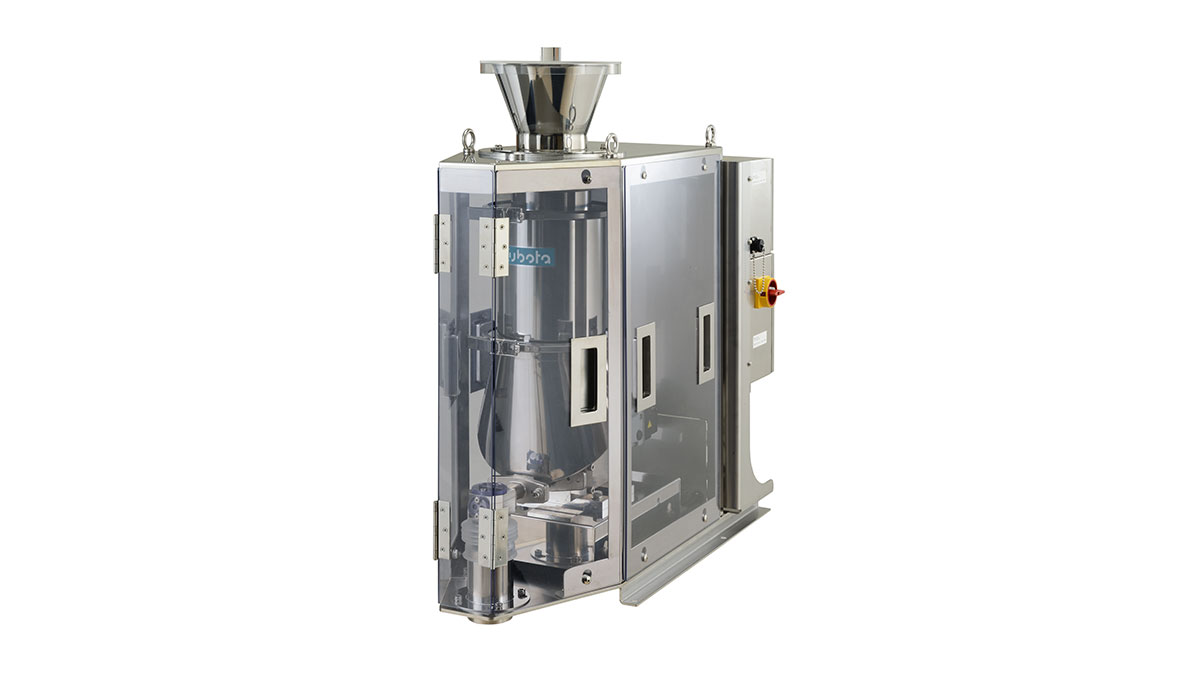 NX-T12 offers a range of micro flow rates from 10mL/h~10L/h, and its innovative design makes it possible to handle a wide range of powders, from high flowability to difficult to handle. As a leader in powder handling technology in the production process of high-performance polymers, Kubota Japan, has been providing high-quality gravimetric feeders in India and throughout the world.
Developed with over 40 years of experience and the advanced technological capabilities of Made-in-Japan, Kubota NX Feeder Series has been used in many plastic manufacturing processes due to its innovative design, "Negative wall angle hopper" which effectively prevents powder bridging issues, and "Diagonal agitator" which provides a highly accurate and stable feeding. Then, in response to customer requests, we have developed the new feeder with a micro flow range that inherits the features of the NX series.
Contributing to more efficient R&D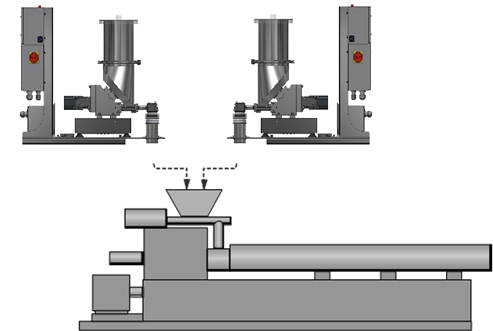 The Micro NX Feeder can handle a wide range of powder materials with highly accurate and small flow rates, thus contributing to more efficient and sophisticated research and development. In this trend of rapid R&D, many plastic manufacturers are increasing their investment in R&D facilities for technological innovation. Manufacturers of twin-screw extruders are developing small size twin-screw extruders to realize efficient R&D, and there is a growing need for the micro feeder with high accuracy.
The requirements in the R&D process are diverse. In addition to being able to cover a micro flow rate with high accuracy, versatility to handle powders of various properties, easy workability and user interface, compact installation dimensions, etc. Since there are few feeders that can meet these diverse needs, R&D engineers need to perform equipment improvement or time-consuming manual work every time they face a problem, which makes R&D inefficient. Kubota Micro NX Feeder is a versatile feeder that can solve such problems with its unique design of "Negative wall angle hopper" and "Diagonal agitator".
Contributing to improved productivity in the manufacturing process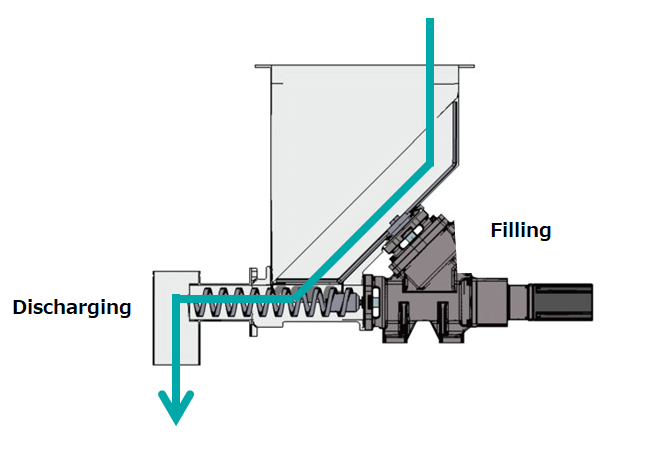 In the past, many plastic manufacturers have spent a lot of time in mixing small amounts of additives. For example, antioxidants and waxes, which are essential for plastic compound production in process, are widely used. Because these powders are sometimes difficult to handle and are added in small amounts, they are pre-mixed with other materials in the conventional process. From now on, by using Kubota micro feeder, this pre-mix process can be eliminated and can be fed with high accuracy.
High Feeding accuracy of Kubota Micro Feeder NX-T12 is achieved by its unique design of diagonal agitation, which allows the powder material in the hopper to be stably and tightly filled into the screw part. Stably and tightly filled materials are discharged by screw rotation without pulsation.
For more detailed information