The Importance of Preventive Maintenance
The importance of Preventive Maintenance is focused recently. Manufacturing facilities are getting easily broken down, when they have been used longer. Once it is broken down, manufacturing of products are stopped and might cause serious loss. The reason why Preventive Maintenance is focused is that it can avoid the risk and reduce the total cost.
Basically, the manufacturing facility is maintained by repeated work of inspection and repair. They are categorized by "Preventive Maintenance" and "After Maintenance". In this issue, we look at "Preventive Maintenance" and explain specific way to prevent trouble of gravimetric feeder in advance.
(1) Periodical Maintenance
It is a basic condition that the weight value is accurate to control loss in weight feeder, periodical adjustment by test weight is necessary and it is related to the traceability. It is recommended to do test weight adjustment before starting production or at least twice a year. In case of BWF, NX, CE-W etc. which are driven by motor wears rotation parts. It is recommended to inspect by human eye and exchange parts in order to prevent trouble.
(2) Exchange of Consumable Parts
Exchange consumable parts periodically. The frequency of exchange need to be considered according to running time, material to be fed, and environmental conditions.
BWF (Belt Weighing Feeder) : Belt, Outside scraper, Bearing
In case BWF is used to feed powder material, bearing parts at head pulley might be stuck and cause slip of belt by faulty revolution.
NX/CE-W : Axis Seal, Gasket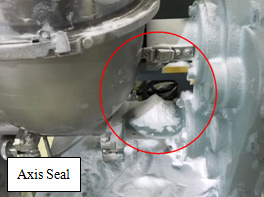 In case axis seal is worn, not only powder material leak from screw axis parts, it might need to exchange screw parts, because screw root part is cut and powder start to leak in shorter period of time.
CE-T/S/R : Oil seal, Oil dry bearing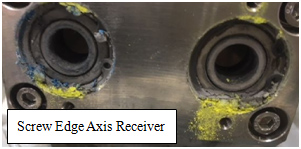 Screw center might be moved by load of material even it is centered. In case of CE-T type, it is designed to prevent move of screw by "Screw Edge Axis Receiver". But bearing part wears as well. If it is left as it is, the screw edge is cut and cannot be repaired.
(3) Upgrade of Feeder Controller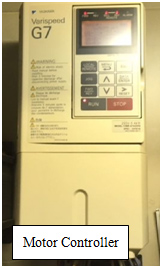 Kubota will supply parts and provide after sales support for 7 years after discontinuity of Feeder Controller. But it is recommendable to replace it with new model systematically for stable production and manufacturing operation.
Motor controller need to be upgraded as well. It might be forgotten, Invertor deteriorates year by year, because it uses condenser in electronic circuit diagram. Based on experience, it gets troubled like being not powered on, hunting with low revolution etc. more often when it has been used more than 10 years.
SUMMARY
Kubota recommend to do periodical replace of consumables and maintenance to our valued customer. Preventive Maintenance is important to keep using Kubota Feeder for longer period of time and to realize stable feeding with high accuracy.